The importance of DFM while contract manufacturing
DFM is known as design for manufacturing, a common terminology in the contract manufacturing process. Whatever how perfect your design might be, there is always a necessary to perform a DFM process before your product is moved to manufacturing stage. Otherwise you might take big risk on timing and cost. Even it probably get your project in big trouble.
As a professional contract manufacturer, Inno manufacturing company would like to share the main milestones that we work for DFM process.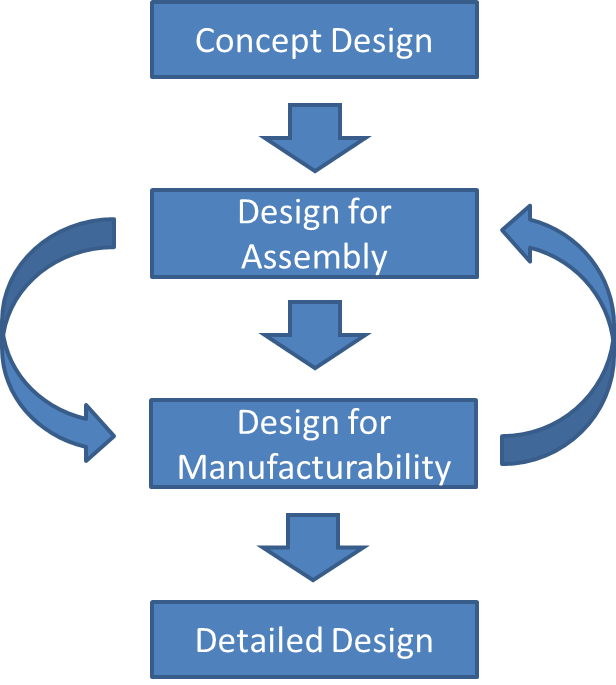 Check out if all of mechanism function properly
Perhaps most of common projects come with very simple mechanism(like electronic products, medical products, or industrial product) , however some others might have complex mechanism, which requires accurate functionality. When we take over a project from clients, the first thing we will suggest to review their prototype or we make prototype to validate if all of function can be realized properly. We simulate all of real working condition and try to find out any design imperfection. A checklist would be prepared during this process, so that we can embedded those quality issue throughout the whole project.
Make sure part material is correctly defined
A product consists of many different components, which requires different part material to perform their function. At DFM process, we help clients to double-check if all of part material were reasonably defined. We mainly consider part function, strength, assembly, using condition, and manufacturing ability. Commonly product material include plastic, metal, and electronic parts. However there are many different type of resin and metal to choose. For example, a housing or outer case would be made of ABS or PC resin, a movement part could be made of PA or POM resin, if any strength required, we might suggest to use aluminum or zinc die casting.
Check out fitting and tolerance
It's very important to check out part fitting and tolerance before contract manufacturing, it will directly affect product assembly, part cost, and product function. A reasonable tolerance setting will help to save manufacturing cost while not downgrading product quality. When we work a contract manufacturing project, we would make a checkpoints to verify every part fitting correctly. And try to enlarge manufacturing tolerance as larger as possible, because a larger tolerance can save manufacturing cost directly.
Check if parts are reasonably designed for injection molding
Nowadays, every product requires to use plastic part, which made by plastic injection molding process. When we design a plastic parts, we must consider everything clearly for injection mold making and injection molding, otherwise our design needs to be refined or redesigned. During our DFM process, we will help clients to check if the part is available for parting, sliders movement, as well we will look into if the design comes with potential sink mark, deformation, or flash issue. Our mission is to provide best quality injection molded product. If any defects found, we will provide improvement solution in advance
Cost-down program    
The last step we will do is a cost-down program, we help client to check out if there is any possibility to design a lighter weight products, alternative material, or smaller structure. Which can directly save a 5%~10% of manufacturing cost while not sacrificing product quality.
All in one word, as a contract manufacturer, we not only perform professional DFM process for each project that we work, but also take strictly quality control from start to finished products. In case, if you have any question or request on contract manufacturing service in China, please don't hesitate to contact us.